Exploring Transracial Adoption and the Invisible Protection of Privilege
October 29, 2021
| Molly McLaurin, Field Center Young Professionals Council Member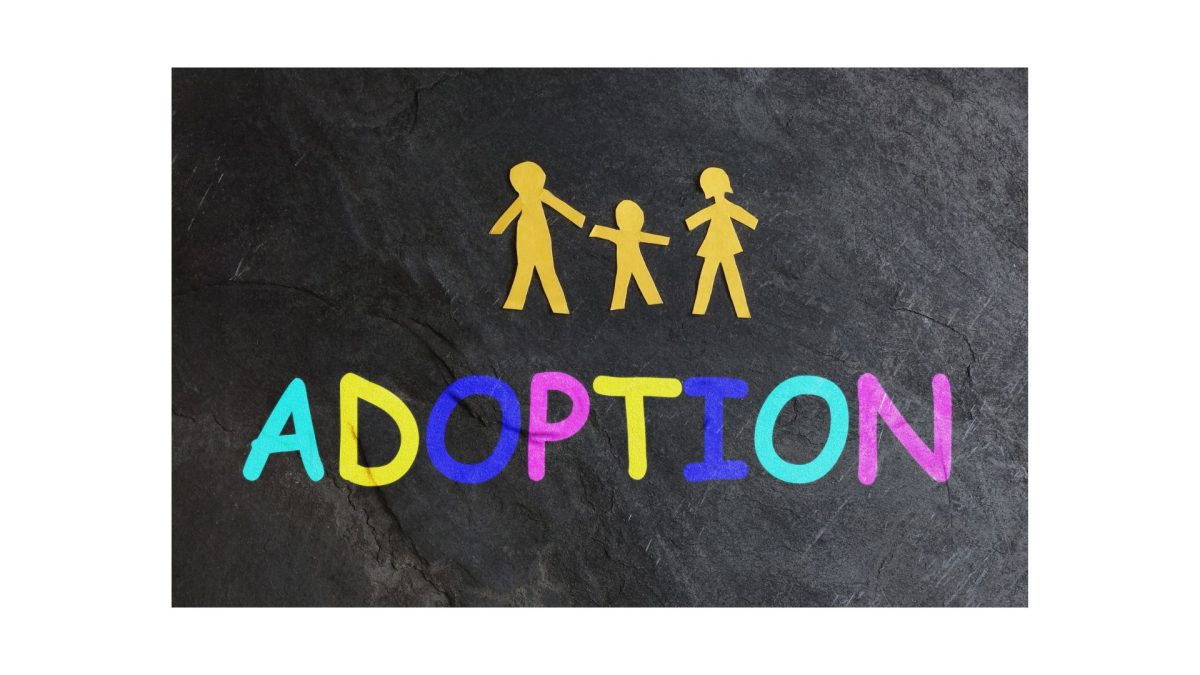 As an adult who grew up Black in a White family, I speak about adoption, and more specifically, transracial adoption, because I want to add the adoptee's perspective to the public narrative. I joined the Field Center's Young Professional Council because I simply want kids like me, whether they have experienced foster care or adoption, to have a better tomorrow. Transracial adoptions or other transracial placements can be improved for the sake of Black, brown, and other children of color getting placed with White parents.
There are two sides to adoption. First, there is the side of adoption where a family, couple, or single person desires to adopt. This narrative is often the one portrayed in films, religious institutions, books, and nowadays all over social media. We hear about how adoption is a beautiful thing and how a family was made complete with the new arrival of one, or several, adopted children.
The other side is the story from the adoptee perspective. These stories are not a monolith. This side of the story varies based on how the adoption takes place, whether public or private, open or closed, the race of the family members, or other factors.
Here is a bit of my story as a transracial adoptee in a private adoption. I focus on my adulthood since many of my challenges in adoption happened when I was out of my parents' direct care.
I left for college as a young Black woman who was assertive, entitled, and like everyone, I also had my own insecurities. I went to George Mason University, nationally recognized for its student diversity, graduated, and moved to Camden, NJ to work with children, youth, and families with an international ministry. I later moved overseas to Malawi to continue working with children and youth. As a transracial adoptee adult, who was raised with the "colorblind" worldview, I was dangerously unprepared for college, city life, and the world. Leaving for college, I vividly remember being convinced racism was not real. When I moved to Camden, I could not make the connection that I blended in, nearly forgetting that my skin color matched the majority of the residents instead of being treated the way my White peers were being addressed as outsiders. White people did not see me the way my White parents did, nor did White people simply love me for me; I found out that racism was real. I learned this the hard way and continue to learn this today, recognizing that I am perceived as Black by others, and am treated differently depending on if I am in the presence of my White parents.
Transracial families must avoid the colorblind mentality and do their own research into best practices. Books like What White Parents Should Know about Transracial Adoption can be a great resource. Adoptive families must ask their agencies what adoptee-led resources exist, and adoptive families need to do a deep dive into their discomforts with racism and understand the historical context of America. Adopted children of color living in the racially traumatized USA need their transracial adoptive parents to have done the introspective self-reflection work and to have devoted themselves to living in a way that acknowledges the reality of racism, and to be a safe space for their children as much as they can be.
As an adult, navigating Blackness, Whiteness, racism, and discrimination for the first time without the "cloak of (white) privilege" was devastating and demoralizing for me. I felt bamboozled in college, after college, and in many instances in life still to this day. Late Discovery Adoptees (LDAs) are people who find out they are adopted late in life. Think about this. Can you imagine being adopted, everyone in the family knows except you, and you are also from a different country, yet your family conceals these things from you? Much like LDAs, the burden of being a Black, Asian, Indian, biracial, or even an inter-country adoptee from South America, or elsewhere, we too can feel lied to and unprepared for societal norms. No matter one's adoption story, adoptive parents should speak openly with their children about their adoption and history. The conversation about adoption should not be a one-time occurrence – it must be a continuous and ongoing conversation.
To promote these conversations, I write about adoption on Thursdays on my business's Instagram page to shed light on the realities of things said, heard, and not taken seriously, for the sake of the future Mollys whose parents simply think being colorblind will make everyone feel comfortable. I speak, through my lifestyle company that promotes all things empowerment and connections. Finally, I take action by providing a community of support for adult adoptees, called Adoptee Talk, to help equip adoptees for success.