Field Center experts represent diverse disciplines collaborating to promote reforms of the systems that support children, youth, and families.
Faculty Directors
Meet our Faculty Directors, representing our Partner Schools and Institutions:
Johanna Greeson is an Associate Professor at the University of Pennsylvania School of Social Policy & Practice where she is the Director of the Child Well-Being & Child Welfare Specialization (CW2) for advanced year MSW students. She assumed the role of Managing Faculty Director in spring 2020. Her published work includes scholarly articles and book chapters on natural mentoring, evidence-based practices for older youth in foster care, including independent living programs, residential group care, intensive in-home therapy, and interventions that target education, employment, housing, health/mental health, and relationships. She has also published on low-income homeownership, child/adolescent traumatic stress, and domestic minor sex trafficking. Her work has been cited over 3,000 times in the scientific, peer-reviewed literature. Dr. Greeson has developed a theory-based and research-informed intervention for older youth in foster care, Caring Adults 'R' Everywhere (C.A.R.E.), focused on the cultivation of resilience through the development of supportive adult relationships for older youth in care. She received her PhD in Social Work from the University of North Carolina-Chapel Hill in 2009.
Cindy W. Christian, MD holds the Anthony A. Latini Endowed Chair in the Prevention of Child Abuse and Neglect at the Children's Hospital of Philadelphia.  She is a Professor of Pediatrics and Associate Dean for Admissions at the Perelman School of Medicine at The University of Pennsylvania. Dr. Christian completed her pediatric residency and child abuse pediatrics fellowship at The Children's Hospital of Philadelphia, where she has spent her career.  Dr. Christian devotes much of her clinical and academic work to the care of abused children. She is a member of the American Academy of Pediatrics' section on Child Abuse and Neglect, and served as the former Chair of the Academy's Committee on Child Abuse and Neglect.   Dr. Christian is a founding member of the Ray E. Helfer Society, and is a member of a number of other local and national organizations devoted to the care of abused and neglected children. In 2007, Dr. Christian was named Pennsylvania Pediatrician of the Year by the PA Chapter of the American Academy of Pediatrics.  In 2010, Dr. Christian was appointed as the first medical director for the Philadelphia Department of Human Services, leading the development of policies and strategies to improve the health of Philadelphia's dependent children.  Dr. Christian was appointed by Governor Corbett to the Pennsylvania Task Force on Child Protection.
Cindy Connolly, PhD RN PNP, is Associate Professor of Nursing at the University of Pennsylvania, where she holds the Rosemarie B. Greco Endowed Term Chair in Advocacy. Dr. Connolly's research analyzes the forces that have shaped children's health care delivery and family policy in the United States.  She is particularly interested in the evolution of pediatric medical and nursing practice, the way in which illness has been experienced over time by children and families, and the legacy of past politics in current health and social welfare policies.
After receiving her PhD in nursing history from the University of Pennsylvania, Dr. Connolly entered  postdoctoral training at the Columbia University Mailman School of Public Health's History of Public Health and Medicine Program. Her time at Columbia was enhanced by a fellowship in the United States Senate with the late Senator Paul Wellstone [D-Minn] where she worked extensively on children's health and social welfare issues, including reauthorization of the Child Abuse and Prevention Treatment Act (CAPTA). After five years at the Yale University School of Nursing, she returned to the University of Pennsylvania where she teaches undergraduate pediatric concepts across multiple nursing courses as well as a Benjamin Franklin Honors seminar, "Children's Health in the United States, 1800-2000". Dr. Connolly completed an NIH-funded project focusing on an early twentieth century child-focused intervention, the preventorium, and her research was published in her award-winning book:  Saving Sickly Children: The Tuberculosis Preventorium in American Life, 1909–1970.
Her current research, A Prescription for a Healthy Childhood: A History of Children and Pharmaceuticals in the United States, 1945-2003, is funded by a Robert Wood Johnson Foundation Investigator Award and interweaves history and policy to study children and pharmaceuticals in the post World War II United States.  One case study focuses on clinical trial participation in children living in foster care and institutional settings. Dr. Connolly is a 2015 recipient of the Lindback Award for Distinguished Teaching.
Kara R. Finck, Esq., is a Practice Professor of Law and Director of the Interdisciplinary Child Advocacy Clinic, which focuses on the legal needs of children and families. Students enrolled in the clinic engage in direct legal representation on interdisciplinary teams, while also working on systemic reform projects in the areas of child welfare, child health and Family Court.
Before coming to Penn Law, she was the Managing Attorney of the Family Defense Practice at The Bronx Defenders, where she created a groundbreaking holistic legal practice for parents involved in the child welfare system.  The Family Defense Practice represented thousands of parents in Bronx Family Court through interdisciplinary teams of attorneys, social workers and parent advocates.
Her areas of specialty include child welfare, parents' rights and interdisciplinary practice focusing specifically on law and social work collaboration. She has presented on best practices in child welfare and dependency cases, the collateral consequences of child welfare involvement and interdisciplinary collaboration. Her recent scholarship includes: Social Work Practice and the Law, co-authored with Dr. Lyn Slater, PhD (Springer Publishing, 2011).
Dr. Sara Jaffee is a Professor in the Department of Psychology at the University of Pennsylvania.  Dr. Jaffee is a a developmental psychopathologist who conducts research on at-risk families and children. She is interested in how stressful environments exacerbate underlying genetic vulnerabilities to affect children's development, with a special interest in children's antisocial behavior. Her work combines longitudinal, epidemiological methods with genetically-informative research designs to better understand how risk and protective factors operate in children's development.
Dr. Caroline Watts is the Director of School and Community Engagement at Penn GSE. As a psychologist, program administrator, practicing child therapist and university educator, she has devoted her career to developing healthy educational environments for children and youth. Dr. Watts' work centers on building capacity in mental health and educational systems to serve the complex needs of urban children, youth, and families through creating innovative institutional partnerships. Dr. Watts is also Senior Lecturer in Applied Psychology and Human Development and coordinates the internship program in the Professional Counseling Program at Penn GSE.
Before coming to Penn GSE in 2008, Dr. Watts was the founding director of the Children's Hospital Neighborhood Partnerships Program (CHNP) at Children's Hospital Boston. Dr. Watts was also a lecturer on education in the Risk and Prevention Program at Harvard Graduate School of Education. She is a licensed practitioner of psychology in the states of Pennsylvania, Massachusetts, and New Jersey. Dr. Watts has served as clinical director of the Devereux-Deerhaven Residential Treatment Center for Girls in Chester, New Jersey and consultant to Devereux's Center for Effective Schools.
Dr. Watts's research interests focus on the process of developing effective institutional partnerships to support the emotional and developmental growth of all children. She is a co-author of the School Mental Health Capacity Instrument (2010), a survey and planning tool to help schools assess and build their capacity to promote positive school climate and proactive responses to student needs. Her current projects involve mapping and assessing the effectiveness of university partnerships in improving academic and behavioral outcomes for students.
Faculty Affiliates
Meet our Faculty Affiliates, supporting and partnering on our work: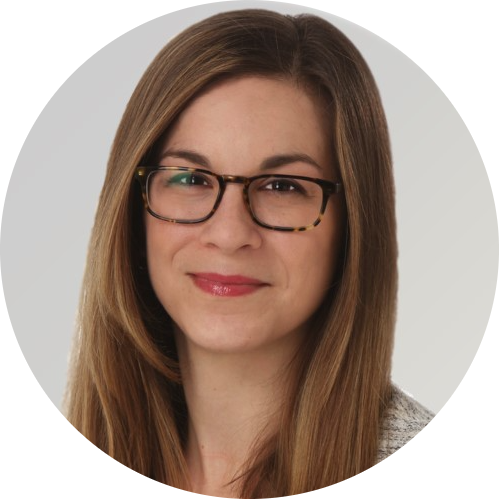 Meredith Matone, DrPH, MHS
Meredith Matone is Scientific Director of PolicyLab at Children's Hospital of Philadelphia (CHOP) Research Institute and an Assistant Professor of Pediatrics at the University of Pennsylvania. Dr. Matone's research interests include child maltreatment prevention and maternal health. In her work, she partners with community organizations and public systems to evaluate programming for families of young children. She received her Doctor of Public Health, specializing in child and adolescent health and development, from Johns Hopkins Bloomberg School of Public Health. Dr. Matone is a former Stoneleigh Fellow and an alumna of the Doris Duke Fellowship for the Promotion of Child Well-being.