Brackeen v. Holland Heads to the Supreme Court – Will ICWA's Constitutionality be Upheld?
| May 13, 2022
| Nimo Ali, Field Center Lerner Fellow in Child Welfare Policy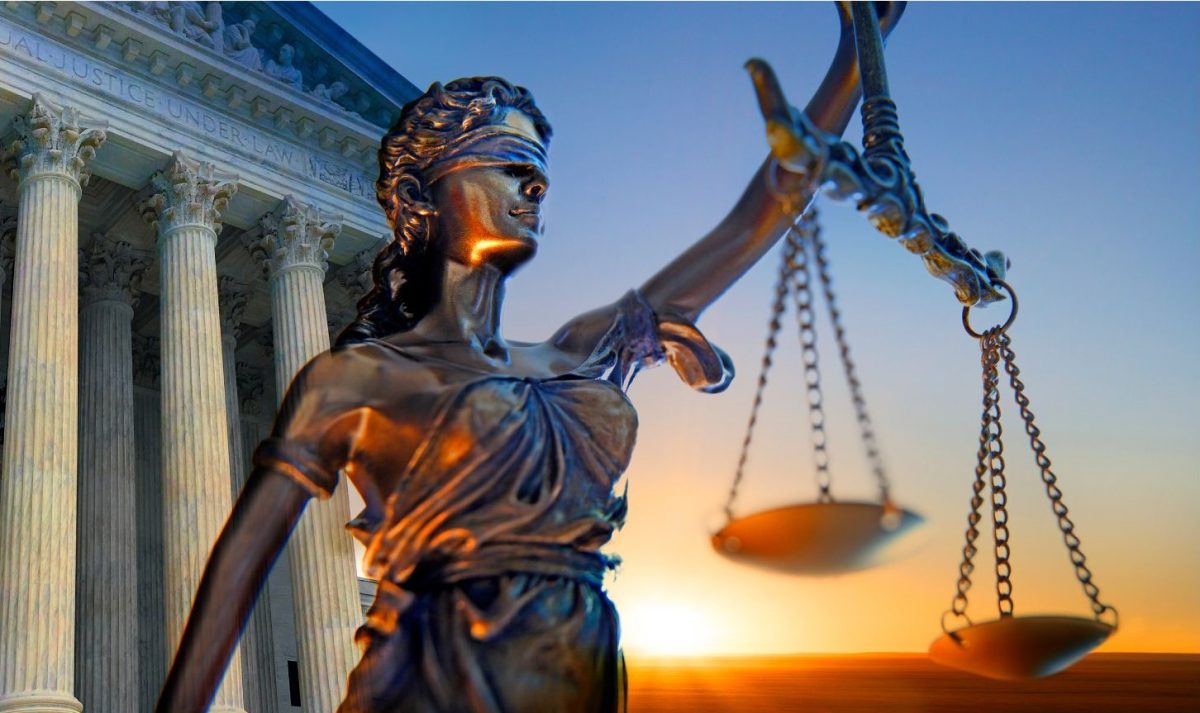 All eyes will be on the Supreme Court this fall when it hears arguments on the high-profile dispute over the constitutionality of the Indian Child Welfare Act. Seven months ago, both sides submitted petitions to the Supreme Court for review, seeking greater clarity on questions of ICWA's implementation and constitutionality. As explained in the Field Center's fall 2021 newsletter, all parties involved were unsatisfied with the 5th Circuit's 325-page per curiam opinion. While the 5th Circuit upheld ICWA as constitutional, it chipped away at key provisions of the statute. The stakes of the Court's coming decision are high for Native communities. Beyond protecting Native children and strengthening family integrity, the case represents a larger challenge to Native sovereignty and political rights.
The Supreme Court will review three issues:
Whether the 5th Circuit erred by invalidating key ICWA provisions as violating the Tenth Amendment's Anticommandeering doctrine. Specifically, whether ICWA's standards of implementation—providing 'active efforts" reunify native children to the Native parent, family, or Tribe of 25 U.S.C. § 1912(a), (d), (e), and (f); the placement-preference provisions of Section 1915(a) and (b); and the recordkeeping provisions of § 1915(e) and § 1951(a)—are constitutional.
Whether the 5th Circuit erred by affirming the merits of the individual plaintiffs' claim that ICWA's placement preferences for "other Indian families," 25 U.S.C. § 1915(a)(3), and for "Indian foster home[s]," § 1915(b)(iii) violate the Equal Protection clause.
Whether the 5th Circuit erred by affirming the district court's judgment invalidating two of ICWA's placement preferences—"other Indian families," and "Indian foster home[s]"—as failing to satisfy the rational-basis standard of Morton v. Mancari, which requires legislation to "rationally relate" to a legitimate governmental interest (by an equally divided court).
What does this actually mean for Native children and families? It depends. One reading of the case is as a challenge to the non-preferential treatment of non-native families who want to foster and adopt native children. Yet the battery of challenges to Native self-governance and promotion of federalist interests suggest that concerns about Native children and child welfare proceedings are only nominally at play. The aspects of ICWA at issue concern the placement preferences and the "active" measures that states and private agencies must take to comply with the law, provisions widely recognized as "the gold standard of child welfare for all children and families."(1) As outlined in a supporting amicus brief written by Casey Family Programs and 10 other Child Welfare agencies and adoption organizations, "ICWA is a context-specific application of evidence-based best practices in child welfare for all children, not only [Native] children," and has "served as a model to improve child welfare decision-making for all children."(2) In contrast, an opposing brief submitted by Goldwater Institute, Texas Public Policy Foundation, and Cato Institute argues that ICWA "deprives Native American parents of their fundamental right to protect their own children from harm" and "forbids . . . rescuing mistreated 'Indian children' from abusive households unless the state or private party first makes 'active efforts' to 'prevent the breakup of the Indian family.'"(3)
The first issue the Court will address concerns the 10th Amendment's Anticommandeering doctrine, which governs the balance of powers between states and the federal government. It states simply that "Congress cannot issue direct orders to state legislatures" and intrude on their sovereign interests.(4) In the context of this case, the Court's application of the doctrine will determine jurisdiction over Native children in child custody proceedings. Here, the challengers to ICWA view the Act as a clear constitutional violation, alleging that Congress is impermissibly forcing states to perform regulatory functions on its behalf. Moreover, the challengers claim Congress violated the Nondelegation doctrine by delegating its powers to private parties, arguing that ICWA cedes federal legislative authority to the 547 nationally recognized Tribal Nations. Supporters of ICWA argue that the Supreme Court recently held that a federal law regulating both state governments and private actors "does not apply when Congress even-handedly regulates an activity in which both states and private actors engage,"(5) which differs substantially from compelling states to regulate their own citizens.
The second and third issues, whether certain ICWA provisions regarding placement preferences violate the Equal Protection clause and fail the rational-basis standard, hinge on whether the Court finds that "Native child" is either a political or a racial classification. In addressing this question, the brief in support of ICWA, submitted by 180 Indian Tribes and 35 Tribal Organizations, first outlines the trust relationship between the United States and Indian Tribes, the federal government's recognition of Tribal sovereignty, and the legislative history of the enactment of ICWA. The brief then argues that ICWA is premised, with precedent, on the status of "Indian," "Indian child," and "Indian tribe" as political, legal, and cultural identities. Even though the Constitution's "Commerce Clause, centuries of treaties, and federal law considers tribes political, not racial, entities," the brief opposing ICWA argues basing membership on "ancestry" is a proxy for race. Yet, the Court has longstanding jurisprudence holding the relationship between the federal government and federally recognized Indian tribes is based on political categorization.(6) If the political status is upheld, the Court will turn to the proper standard of review and its appropriate application, using the Court's own test outlined in Morton v. Mancari. Then the constitutionality of ICWA will rest on whether Congress' enactment of ICWA as a "reparative response to the forced removal of Native children" at "alarmingly high percentages" to "protect the interests of Indian children" and tribal sovereignty is rationally tied to a legitimate governmental interest.(7) For supporters of ICWA, there are numerous cases where the court upheld laws tailored to Native Americans to "further Indian self-government" and "to the fulfillment of Congress' unique obligation toward the Indians."(8)
The Supreme Court's decisions on these questions of constitutionality, sovereignty, and Indian child welfare will reverberate across the country with profound consequences. At present, 11 family welfare agencies, 180 federally recognized Tribes, 35 Tribal organizations, and 26 States, including D.C. that are home to 86% of federally recognized Tribes, have submitted briefs in support of ICWA's constitutionality and sovereignty of Tribes. In the sole opposing brief, 3 conservative policy and research organizations dedicated to limited government, federalism, and free market capitalism argue ICWA's unconstitutionality as violative of equal protection and overreaches on state sovereignty.
Notwithstanding the complexity of all the issues at hand, when the Supreme Court accepts a case for review, even if the case is a consolidation of like cases, as in this situation, the oral arguments are always allotted one hour. In accordance with the Federal rules of civil procedure, both sides have submitted opening and reply briefs. While the date for the argument is not yet set, it will be heard in the October Term in fall 2022.
Tune in to the Field Center's summer or fall newsletter for announcement of the scheduled hearing date and information on how to access and follow along with the oral arguments!
________________________________________
1 – Casey Family Programs, Child and Family Services Practice Model 6 (2018), https://tinyurl.com/uakjcyf6 ("Casey Practice Model").
2- Brief of Casey Family Programs and Ten Other Child Welfare and Adoptions Organizations as Amici Curiae in Support of Petitioners at 3, Brackeen v. Haaland, No. 21-376 (Sept. 3, 2021), https://sct.narf.org/documents/cherokee_v_brackeen/cert_amicus_casey.pdf
3- Brief Amici Curiae of Goldwater Institute et al. in Support of State of Texas and Brackeen, et al. at 3, 11, Brackeen v. Haaland, No. 21-376 (Sept. 3, 2021), https://sct.narf.org/documents/cherokee_v_brackeen/cert_amicus_goldwater.pdf
4- Murphy v. Nat'l Collegiate Athletic Ass'n, 138 S. Ct. 1461, 1478 (2018) (quoting Brief for Respondents at 19, Murphy, 138 S. Ct. 1461 (Nos. 16-476, 16-477), 2017 WL 4684747, at *19).
5- Id. at 1478.
6 – Leanne Gale & Kelly McClure , Note, Commandeering Confrontation: A Novel Threat to the Indian Child Welfare Act and Tribal Sovereignty , 39 Yale L. & Pol'y Rev. 292 (2020) at 312-314. https://ylpr.yale.edu/sites/default/files/YLPR/v39_6_gale_mcclure_commandeering_confrontation.pdf
7 – Jessie Shaw, Note, Commandeering The Indian Child Welfare Act: Native American Rights Exception to Tenth Amendment Challenges, 42 Cord. L. Rev. 2007 (2021) at 2008, 2010. http://cardozolawreview.com/wp-content/uploads/2022/01/Website-7_SHAW.42.5.9.Final_.pdf
8 – Morton v. Mancari, 417 U.S. 535, 555 (1974). https://casetext.com/case/morton-v-mancari