Evaluations of Promising Practices in Child Welfare (Webinar)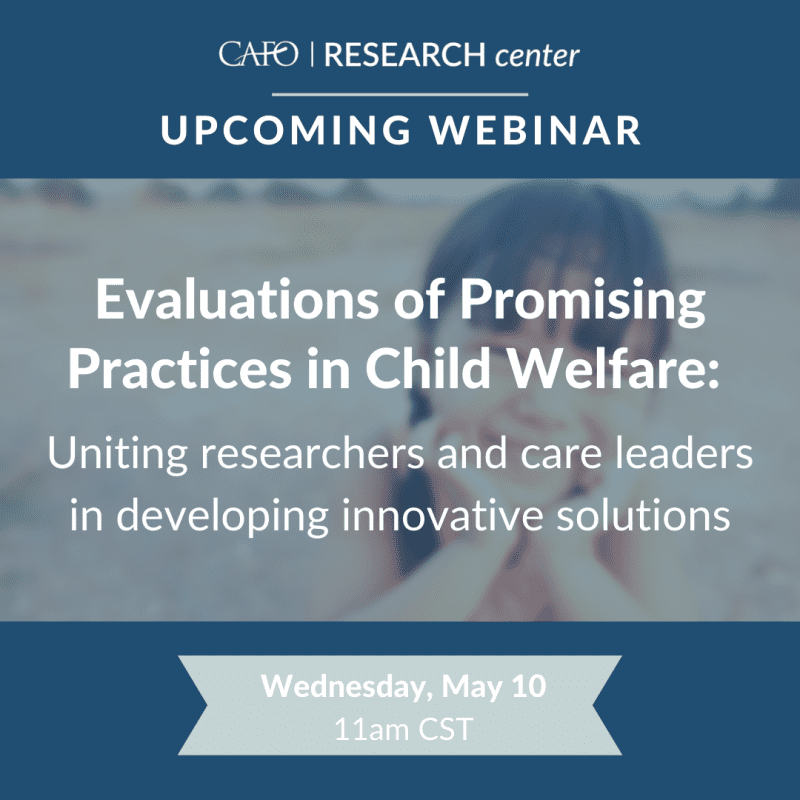 Research Challenge Grants Webinar
The Research Challenge Grant was designed to unite academic researchers with NGO leaders to evaluate a single promising practice they are using in their work with children and families.
Why?
NGOs respond nimbly to diverse and ever-changing needs, creating innovative solutions as they do so. These solutions may hold important implications and applications for other programs and contexts around the world.
However, how can we be sure these innovative practices are achieving the results we hope for? How can we know they are producing good and not harm? Evaluation helps us to know what works, what doesn't, and what can be better. Yet many NGOs don't have the time or expertise to carefully evaluate the practices they are using. That's where this project comes in.
Four Researcher + NGO pairs were matched up and worked together over the course of a year to:
Gather data about the NGO's promising practice
Analyze the data to identify the practice's strengths and areas for growth
Translate the data into a format that's easy to understand and put into practice
Join us for this webinar event to hear directly from our four Researcher + NGO pairs, including our current study "Agape Children's Ministry Evaluation", about the promising practice they looked at together, the results of their evaluation, and the implications for utilizing this practice elsewhere.